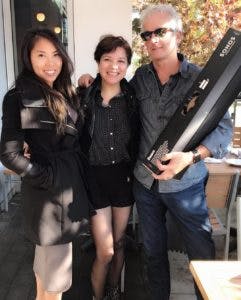 Denise is Professional, Ethical, Elegant, Committed, Honest, Respectful and an Understanding business woman. Such a personality is very hard to find in a business environment regardless of the industry or the country you are trading in.
Along all my years as an international business person I only came across with few people having so many business skills and the strength to get things done on time, under any circumstances.
Denise sold 2 of my condos during the worst Real Estate market in 2018. As a business person I'm extremely hard to please, before hiring Denise I interviewed 7 realtors and I'm very happy to see that she "worked with me and for me" to complete the sales of my two properties on timely manner.
My suggestion is that you hire her and follow her business advices with trust and confidence.
– Minerva Mercado
---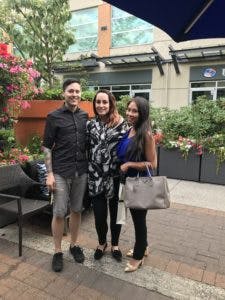 Denise is beyond amazing. She helped us find our first condo 5 years ago, and just recently worked with us again to sell it and purchase our new bigger home. The most incredible thing is our condo sold for way over asking and with 22 offers! Denise works magic!
She's brilliant, thoughtful, and truly cares – plus she's real sweet and enjoyable to be around
which is a total bonus. We always recommend her a million times over.
– Buyer & Seller : Johanna B.
---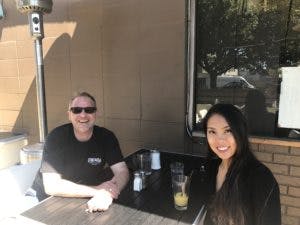 I've worked with many realtors over the years buying/selling real estate in 3 provinces… but have NEVER had such a great experience as I have with Denise! Her approach resonated with me on so many levels, from our initial interview to the eventual sale of my condo—which btw only took a week! Multiple offers by the very first wknd open house and I got my price!
Was completely satisfied with Denise and her team and would highly recommend her to anyone looking for a one-stop, successful buying/selling experience! Before you hire anyone else, give her a call, she'll knock your socks off, and you'll be glad she did!
– Seller: Paul D.
---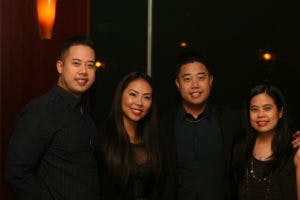 Denise is the BEST Realtor I know. We tried to sell our condo once with a different Realtor and the Realtor said that our condo would be very hard to sell as there were too many things inside it. But Denise gave us tips on how to present our house with- out renting a storage locker. THREE DAYS!!! after our condo was on the market it sold for the price we wanted, all of us were so shocked and happy. After we sold our condo Denise promised us that she would help find us our dream home for a price we were comfortable with. Even though our budget was lower for a house that suited our needs, Denise never lost hope and encouraged us that we would find our dream home. She knew current market values and many things about Vancouver Reality. She didn't just tell us the information but took the time to teach us. I now know what a Vancouver special house is. Once we found our dream home Denise worked tirelessly to get it down to a price we wanted. We got the house at a price we were comfortable with and I know it was because of the effort and hard work of Denise, I am confident in saying that no other Realtor would've worked this hard for us.
Denise was kind, caring, and, patient towards us. She was never pushy and always listened to our requests. I know that I found a life long Realtor in Denise Mai and would recommend her to anybody, confidently. Thank you so much Denise for everything you have done for us!
– Seller: Francis G.
---
There is a lot of great realtors in Vancouver, but no one like Denise, who on a consistent basis, does what she says she's going to do, whether it is looking up an obscure lot, or doing some extra work in the middle of the night. truly one of the best, if not the best in Vancouver.
– Buyer: Baron Y.
---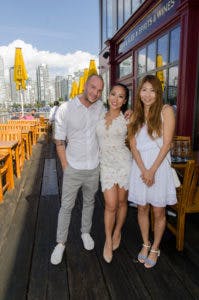 She is fantastic, I continue to be impressed with her work ethic and persistence. She was setting sales records in my invest- meant and did the same for our house!!!
– Edward Roberts
---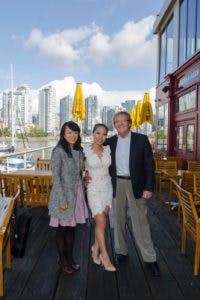 My boyfriend recommended Denise to me and it proved that Denise is the best agent I can have. I am so thankful that I had Denise as my agent to close the deal for me within such a short timeline. Denise is efficient, sharp, intelligent and reliable. I will recommend her to anyone in my company.
– Nancy Zhao
---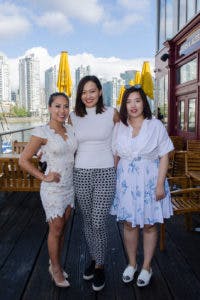 Love it! Denise is super helpful & energetic & friendly. She has great work ethic! I was in a hurry to get a condo, and she managed to book me all the showings and meet my demands. Thank you so much Denise ! 🙂
– Vicky Chen
---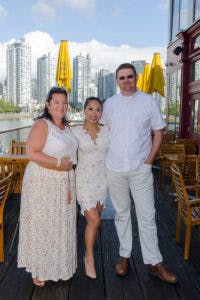 After chatting at the open house, Denise showed IMMEDIATE interest in our needs and was swift to provide some ideas, something other realtors we had met didn't do.
– Neil Snowball
---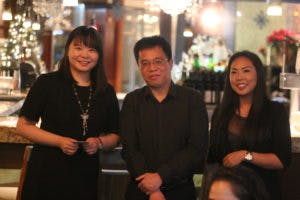 I was a first time home buyer and I knew nothing about the BC house market and policies as I just moved to BC from SK in April 2015. Denise is a super friendly and patient agent who helped me go through all of the transaction procedures. My first visit to a new home was March 14th, 2015, and my final possession date was April 17th, 2015. Within one month, I made my biggest purchase decision, completed all of the legal transactions with bank, lawyer as well as the seller and finally moved into my dreamed home. Initially, my friend recommended Denise to me, when we first time contacted each other through an email, I was still living in Saskatoon. I didn't even know that I could make such a big decision that fast. Denise helped me analyze all of my requirements, we determined the location, price, transportation, community and etc. She sent me emails frequently to give me fresh ideas about new homes and market changes. Later, we met each other in Vancouver, she took me to view various places and introduced the city to me. I can always see sweet smile on her face. Without her assistance, I won't make my decision this fast and probably will miss my current home. I would say I made a correct decision and I love my new home so so so much. Going forward, I will definitely recommend Denise to each of my friend who is looking for a new home.
– Shelley Chen