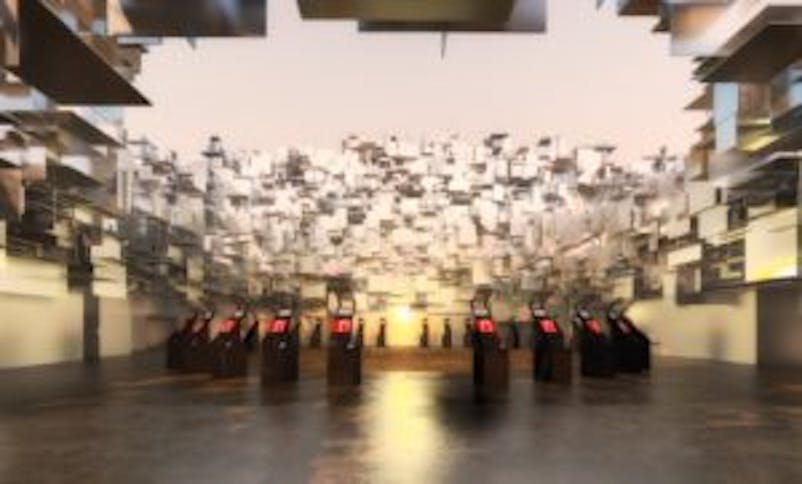 PARTISANS, Their proposal for the Expo 2020 Canada Pavilion, entitled "Portal," were unveiled in collaboration with HXouse and Besix. The pavilion aims to generate an "alluring architectural invitation to step into the Canadian identity." Visitors to the scheme experience the varied social context that makes Canada a model for the globe, using information collection and AI to re-conceive the varied population of the country as a crystalline interactive cloud generated by AI.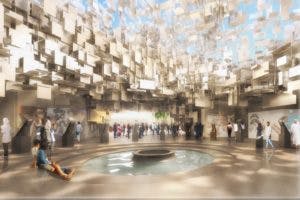 The pavilion is conceived as a porous cloud sheltering galleries of exhibitions and shaded semi-public spaces. The crystalline dendritic form, produced almost completely from computation, has an openness that reflects Canadian culture's diversity. The resulting cloud-like form "defines a land of boundless opportunities on which its residents ' dreams are digitally projected in real time."
The shape of the pavilion is also influenced by climate. Apart from the interlocking panels capturing and interacting with changing sunlight, the canopy is a natural ventilation conduit. Integrating water characteristics helps create a microclimate within the canopy, while evoking regional water uses for aesthetic and auditory pleasure.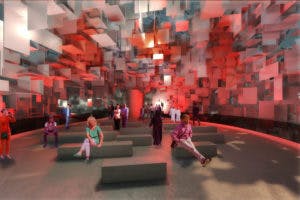 A sculpture designed by an indigenous Canadian artist will be placed at the heart of the system, resting above a reflective pong. Exhibitions, conference rooms, VIP areas and administrative spaces are also located within the cloud, all located within easy climate-controlled boxes.
PARTISANS – Design Architects
MET – Public Presentation
Charcoal Blue – Acoustic and Live Performance Consultant
Augmenta – Artificial Intelligence Specialist
HXOUSE – Cultural Advisor
RWDI – Environmental Consultants
Six Construct – Design-Built Construction Manager
Five Continents – Operations and Maintenance
Rice Perry Ellis – Architect of Record (UAE)
Maffeis Engineering – Structural Engineer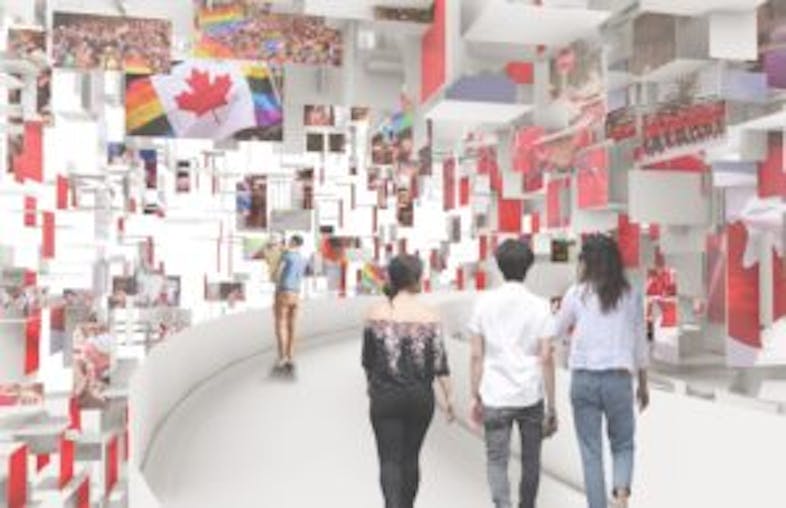 Source URL: "https://www.archdaily.com/920692/partisans-unveils-expo-2020-canada-pavilion-proposal"